.
Home of the BTW Dragons
and the Dragonettes
.
VOLUME NO. 73 JUNE & JULY 2016
.
Borger's Booker T. Washington school
Historical Marker Dedicated on June 14, 2013
.
Memorial Day May 30, 2016
.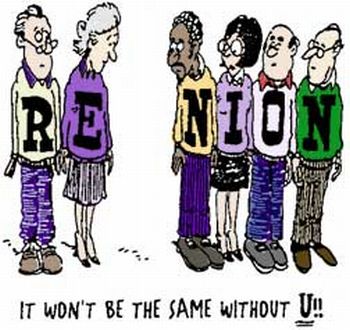 .
A few of my thoughts about our
2017 Booker T. Washington School Renion
.
At our 2015 Booker T. Washington (BTW) Borger School reunion we voted to continue having our BTW reunions in Borger, Texas. Well we have a little over 12 months before it's that time again so start planning to attend at our 2017 reunion.
.
When I think of attending our next reunion if I'm still here; I think of how we will not be able to see all of our old friends/school mates that are no longer here with us. I feel that it will not be the same with so many of our friends gone. I then have to quickly check myself and remember the main reason for our reunions of the past and those of the future is to celebrate the history of Borger's BTW School, it's Faculty, Alumni, the African American community of back in the day and to support the BTW School scholarship fund. I believe our friends and school mates that are no longer with us would want us to keep on showing up and celebrating our past and future.
.
So as long as the Lord blesses us to be able to attend, we'll be there. With that being said we would like to encourage everyone to come out and support this most important function. I feel certain that the BTW School Alumni Committee will once again have enough on the agenda to make it fun and keep us plenty busy during those three days in June of 2017.
FLC
.
.
Juneteenth in the Borger African American Community
Borger News Herald
Juneteenth Article
c/o Mrs. Lavella Keeling-Wilson
Late 1940s or early 1950s
.
~o~
.
Happy Juneteenth
June 19, 2016
.
June 19th is National Juneteenth Day. This special day is celebrated as the date that slavery ended in America. The rumors of freedom were widespread prior to this but the actual emancipation did not come until General Gordon Granger came to Galveston, Texas and issued General Order No. 3, on June 19, 1865 almost two and a half years after President Abraham Lincoln signed the Emancipation Proclamation dated September 22, 1862. June nineteenth is recognized as a state holiday or special day of observance in most states.
~o~
September 10, 2015
Mr. Thomas Wilson's Facebook
BTW page
.
Check out Mr. Thomas Wilson's Facebook page that he started on June 1, 2015 "Booker T. Washington School, Borger Texas, your memories." Thomas started the page to get us talking about our memories of growing up in Borger, Texas and attending school at BTW. He said "We all have memories of BTW in Borger. We should share them before they are lost forever."
.
It's a fun page to visit; so go ahead, check it out and share your memories while you still can.
.
Thanks Thom for such a fun page to visit.
FLC
.
https://www.facebook.com/groups/588184127991193/603508413125431/?notif_t=group_comment
.
.
February 19, 2015
Where was the first African American Settlement
located in Borger, Texas?
.
I posted the following information on this site in June of 2013 in the " Early African Americans in Hutchinson County/Borger" section. I discovered today that I forgot to include the 1928 Sanborn map of Borger that show the location of the African American community at that time.
.
The first community where African Americans lived in Borger was on the West side. I've seen it written that "Due to demands for development and expansion of the West side by the Borger School District", most of the African American community was forced to move to the North side in 1929 to an area known as "The Flats." The following statement was provided by Mrs. Cleo Morrison on 6/14/2013 concerning where the original African American community in Borger was located: "Look at Sheet # 1 of the 1928 Sanborn Map of Borger. I had to enlarge it to 400% to be able to read the wording but that is the corner of 10th and Cedar where the Edward Jones building is today. That is just across highway #207 where the old Davis Chevorlet Business use to be".
.
Sheet # 1 of the 1928 Sanborn Map of Borger was provided by Mrs. Cleo Morrison and is posted below. Click on the PDF below to see the map. Enlarge it to 400% and look to the far left, you will see a section of town listed as "Colored Settlement." As Mrs. Morrison stated; this was across the road from the old Davis Chevrolet company.
.
Borger Aug. 1928, Sheet 1.pdf
.
This information is also posted in the "Early African Americans in Hutchinson County/Borger", click on the link in the above directory to go there.
.
THE WAY WE WERE
Let me remember the trees and laughter
On a day in Spring
I see a painted Canvas of loved one's dancing
At Holiday's so giving and caring
Wedding's so gay and happy
Those were the way we were
I remember a voice so gentle
And a spirit with wonder so heartfelt and true
I can see with my eyes, brothers, sisters and a family too
I sat on the porch or firescape
Watching the rain or birds flying through
Those were the way we were
When the clouds look as though they are moving
And trees whisper in the breeze
God's Art always follows me
As six hands play ring-around-the-rosey
And when we all fall down
This moment in time will stay with us
Into the twilight I look at the stars
They seem to go on forever, so very far
This is the way we were
Never forget how we once lived
God has taken the one's who died
Always remember the happy times
And through them, we see ourselves
Then into butterflies we fly.
by Linda Ann Henry
.
Click on The B.T.W. newsletter archives above to catch up on what you may have missed.
.
Donate to build a gazebo at Cofield Park/Com Cntr. Contact Mr. Raymond Loftis at: lloft@sbcglobal.net or Ms. Estella Willis for information at: etgh41@yahoo.com Estella says that so far they have collected several hundred dollars and welcome additional donations. Donate to the Scholarship fund; contact Mrs. Georgia Hughes for more information.
holinurse44@yahoo.com" role="button" data-address="holinurse44@yahoo.com" data-name="stephanie hughes" data-action="contact-card-menu" aria-label="from stephanie hughes">

We're having a membership drive for this site! Place membership now.